Air Dryers Available At Next Air & Gas
Next Air & Gas staff and engineers have decades of experience designing and manufacturing compressed air dryer systems for a spectrum of industrial uses. We build compressed air dryer systems for uses ranging from the largest industrial processes, to small shops, to medical applications. Our Blower Purge Desiccant Air Dryers us an automated centrifugal blower and a high efficiency heater to pull in ambient air and pass it through the heater. This eliminates the need to use valuable compressed dry air for desiccant regeneration so more goes to plant operations. In our Externally Heated Desiccant Air Dryers, purge air is heated outside the desiccant bed, then passed over the bed to regenerate it.
Next Air & Gas is regarded as the industry leader in the design and manufacture of Refrigerated Compressed Air Dryers. Next Air & Gas Heatless Regenerative Desiccant Dryers are ideal for demanding applications requiring very dry air with low capital investment. And for specialize applications Next Air & Gas engineers can design custom dryer systems that fit perfectly for practically use.
Pipeline quality natural gas still contains significant amounts of moisture. When moisture condenses and mixes with impurities in the gas, it can create a corrosive mixture that can damage equipment and affect delivery.
As the use of biogas reclaimed from landfills or other sources rises, there is even more need to consider drying the gas source. Biogas sources may have widely varying moisture content, plus impurities like siloxanes that can create highly abrasive or corrosive issues within pipes and system equipment. Nortec gas dryers can resolve these issues and improve the efficiency and consistency of industrial processes.
Chillers provide continuous protection for your valuable process equipment. A chiller is a small investment that can extend the life of your equipment by many years.
Chillers are typically used with high heat generating processes, including lasers, printers, welders, molding, plasma cutting, or food processing. By maintaining a constant cooling temperature in the production process, the speed and accuracy of production is greatly enhanced. In some cases, processes may function properly in cooler months but fail during summer.  A chiller will immediately eliminate this problem, and may even optimize production during other seasons.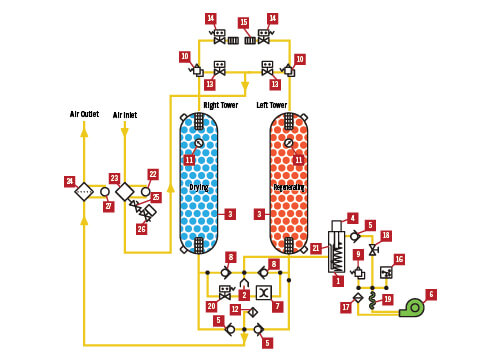 Industrial Process Quality Dry Air: The Fourth Utility
To be used in industrial processes, air must be cleaned. Clean, dry process air is the fourth utility.
Atmospheric air contains contaminants—dust particles, water vapor, oil, and other impurities. As air is compressed, these contaminants become more concentrated, causing a variety of problems—equipment wear, increased maintenance, lower production efficiency, pipe and line corrosion, and other expensive headaches.
In some industries, even the smallest contaminants in a compressed air supply can cause production problems or errors that cost thousands to correct. So dry air is absolutely critical in a modern factory.
Nortec builds systems needed to dry air and cool processing equipment so your production is maximized and your costs dramatically reduced.
It's dry air reimagined.
A Full Line Manufacturer Of Compressed Air and Gas Drying Products, And Fluid Cooling Equipment.
Next Air & Gas is based on three key Pillars Of Performance:
Quality. Quality is the foremost goal in all our products. We specifically design our products to provide exceptional performance and stand the test of time—a must for every industry.
Service. Our goal is perfection, supporting every customer in any area that is needed.
Innovation And Design. We push ourselves to be the best with current industry expectations, and continuously improve to create better processes and products.


We produce desiccant compressed air dryers, refrigerated compressed air and gas dryers, industrial chillers, filters and purifiers, pumping stations, water savers, pumping stations, and specialized products for breathing air and medical air applications. Next Air & Gas Compressed Air Dryers provide industrial-grade dry air and gas to a variety of industries, including automotive, robotics, pharmaceuticals, medical and dental surgical, chemicals, food & beverage, and electronics.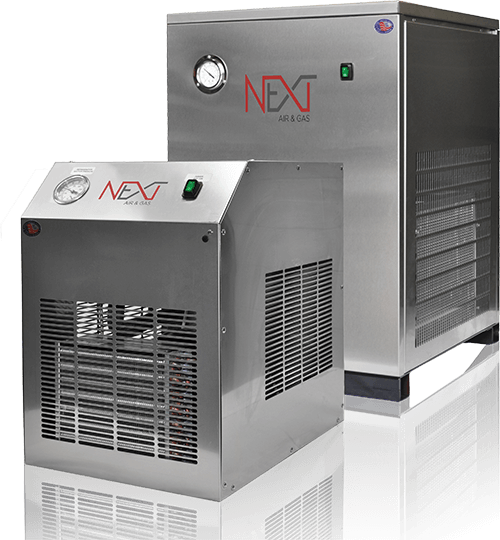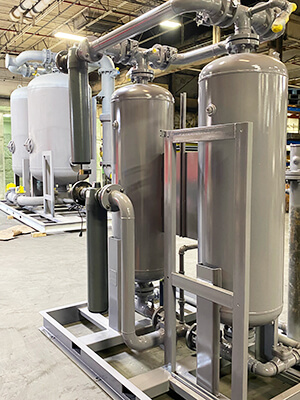 Exceptional Engineering Support & Experience
Next Air & Gas engineers and experts have been working with dry air systems and chillers for more than three decades.
We know how to design and build air/gas dryers and chillers. We've built Refrigerant Systems as large as 20,000 CFM. Desiccant Systems as large as 16,000 CFM. Gas systems as large as 20,000 CFM.
Next Air & Gas has remarkable expertise ready to go to work for you. Learn more about us here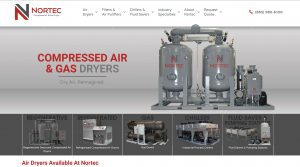 News
Next Air & Gas' new website was created to provide better customer support, easier access to product details and specifications, and to introduce Next Air
Read More »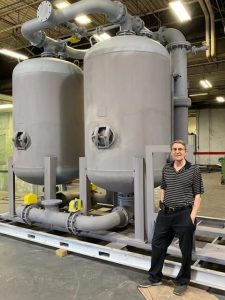 News
Next Air & Gas manufactures a broad range of heatless and heated desiccant air dryers, in stock sizes to meet most industrial specifications. However, sometimes
Read More »